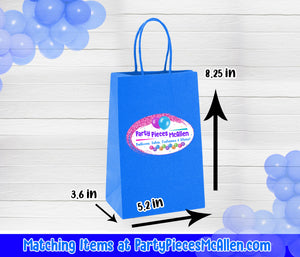 The perfect addition to your little one´s birthday party!

Leave on notes to seller the kid´s name, age, date needed by and characters for the label please!


Shipping Info: 
To any shipping option you choose at checkout, add the processing time below (time to make items) to get an idea of when you receive your items.

Processing time: 3-5 days after you make your order, if you have any questions regarding fit or shipping time please feel free to contact us on Instagram/Facebook or at partypiecesmcallen@gmail.com

Refunds and Exhanges Policy

Shipping and Delivery Policies